<< Back to Calendar
May 2023 Chapter Meeting (Virtual)
Speaker: Fremel Backus, PMP
Location: Online Meeting (Zoom)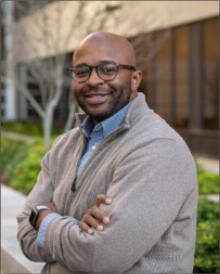 Date:  Tuesday, 05/02/23
Time:  12:00 PM - 1:00 PM CDT
Cost:  Free
Talent Triangle Area:  Ways of Working
PDUs:  1

Synopsis:
In this presentation we will discuss methods that an active project manager used to pass the PMP on the first try.


Objectives:
Detail a specific PMP Journey


Describe study methods used

Discuss issues or obstacles

Share exam tips that helped

Background:
Originally from Gary Indiana, Fremel and his family live in Rochester NY. Before moving to Rochester, the Backus family lived in Jackson MS for 11 years. While in Jackson, Fremel worked at the University of Mississippi Medical Center in Project and Program management roles.
Fremel graduated from Purdue University with a BS in Computer Information Systems. He has an MS degree from the UMMC in Health Informatics and Information Management (MHIIM). Fremel's career has been focused on information technology which includes PC and server support, networking, application support, and project/program management.
During his PMI Central MS tenure, Fremel won the Star Member award and Special Volunteer Service Recognition Award. Currently, Fremel is the Technology Portfolio Manager for University of Rochester Medical Center. He has a lovely wife, Kandis and 3 children: Madison Joy and twin boys Mason & James Thomas.
It is no longer possible to register for this event